Israel faces bill after Mossad agents get stuck in the mud!
Comments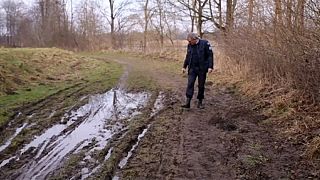 A muddy mishap by two Mossad agents on an overseas mission is set to cost Israel's secret service.
The unfortunate pair were operating in German mayor Klaus Langer's northern municipality of Quarnbeck when their car got stuck in the mud – requiring a rescue operation with a price tag of 1,263 euros!
Amid reports that firearms were found in the stricken vehicle, Langer demanded answers over why a foreign country is allowed to behave in this way, with machine guns that might frighten people who could see them.
It all dates back to December 2015 when the agents were sent to Kiel in northern Germany to oversee the transfer of a locally-built submarine to the Israeli city of Haifa
Given the cost of the spooks' sticky situation, one can only imagine that in Mossad their name is mud!
German Town Says Pulled 'Mossad Agents' Out of the Mud, Sends Israel the Bill https://t.co/aA8LhClnUXpic.twitter.com/y668ybb6Mp

— Haaretz.com (@haaretzcom) 7 mars 2016