Switzerland reveals plans to cut down on immigration amid EU row
Comments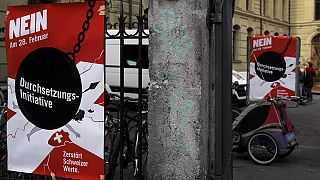 Switzerland on Friday unveiled tough draft legislation to impose unilateral curbs on immigration should it fail to agree with the European Union by early next year on limiting the influx of foreigners.
The move ups the ante after months of tough negotiations left Berne and Brussels gridlocked over how to implement a 2014 Swiss referendum for immigration quotas that would violate a bilateral pact guaranteeing freedom of movement for EU workers.
The government confirmed that talks are on hold until EU member Britain's June 23 referendum on quitting the bloc, with Brussels unwilling to show any flexibility that could encourage the "leave" camp.