German media claim French 'downplayed' nuclear incident
Comments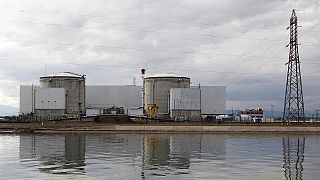 Reports in German media claim a incident at a French nuclear power plant close to the border with Germany was downplayed by the French authorities.
In April 2014 flooded electrical installations led to the shutdown of the reactor at Fessenheim.
German public broadcaster WDR and the newspaper Süddeutsche Zeitung reported that the French atomic supervision agency, the ASN,downplayed the incident of April 2014 when communicating it to the International Atomic Energy Authority.
The plant, in the Alsace region, is the oldest nuclear facility in operation in France. Opponents both in France and neighbouring countries have wanted it closed down for years.