Brazilian judge frees Vice President of Facebook in Latin America
Comments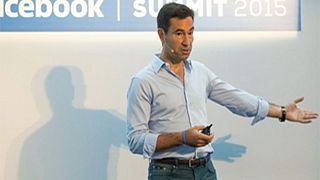 A Brazilian judge has ordered the release of the Vice President of Facebook in Latin America.
Argentinian Diego Dzodan was arrested for refusing to hand over to the police information about a user of the message service WhatsApp, which facebook owns.
Dzodan had spent almost 24 hours in jail.
The information requested by the police was linked to a drug-trafficking investigation.
The order to release Dzodan was made by an appeals court judge, going against a ruling by a lower court.
Police have not released any information about what they requested from Facebook or what they are investigating, saying it could jeopardise their inquiries.
A statement from Facebook read: "Diego's detention was an extreme, disproportionate measure, and we are pleased to see the court in Sergipe issue an injunction ordering his release."
Social media companies are increasingly finding themselves in trouble with the law over demands to hand over user information.