30 years since the death of Olof Palme
Comments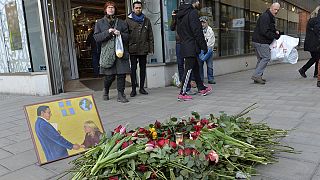 Sweden is marking 30 years since the death of its Prime Minister Olof Palme.
The 59-year-old died after being shot in the back by an attacker on his way home from the cinema in 1986.
The motive for his murder is still unknown and is of ongoing interest in Sweden.
10.000 people have been questioned in connection with his killing, 134 have claimed they did it and the files for the inquiry take up 250 square metres of office space.