FIS pay damages to violinist-turned skier Mae
Comments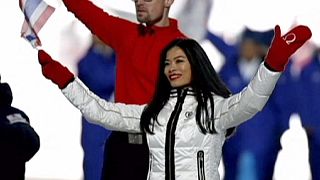 Celebrated Pop violinist Vanessa Mae has been awarded damages by the International Ski Federation (FIS) after it wrongly accused her of manipulating race results in order to qualify for the 2014 Winter Olympics in Sochi.
Mae was initially handed a four-year ban but after taking her case to the Court of Arbitration for Sport (CAS) was cleared of any wrong doing in June.
She is expected to donate the payment to charity.
Mae is a British citizen, but in Sochi competed under her father's name Vanakorn for his native Thailand.
She finished 67th and last in the giant slalom, but is now hoping to better that at the 2018 Games in Pyeongchang, South Korea.