Arrest warrant issued for man behind President Dilma Rousseff's election campaign - reports
Comments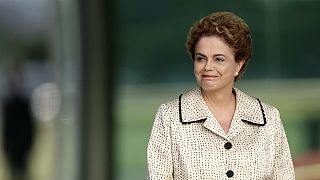 In Brazil it's reported an arrest warrant has been issued for the man behind President Dilma Rousseff's successful election campaign.
It's understood Joao Santana is one of a number of people targeted in searches and arrests in the cities of Sao Paulo, Rio de Janeiro and Salvador. The 63-year-old is not in the country at the moment.
Police confirmed more than 300 officers are involved in the so-called 23rd phase of "Operation Car Wash" probe.
One media outlet said some of the raids were also aimed at an engineering conglomerate, Grupo Odebrecht.
Dozens of executives and politicians have been arrested or are under suspicion of overcharging state firms and using part of the proceeds to bribe members of Rousseff's ruling coalition.