Ukrainian soldiers swapped for rebel fighters and a priest
Comments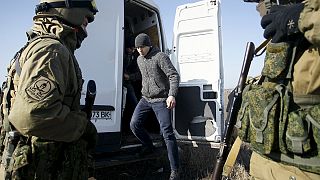 Three Ukrainian soldiers have been exchanged for five rebel fighters and one Orthodox priest. The swap was made just north of the rebel stronghold of Donetsk.
It's the first prisoner exchange in about four months. Kyiv says 124 people are still being held by rebels.
The Minsk peace agreements requires the release of all prisoners.