Kenya could miss Rio Olympics due to doping record
Comments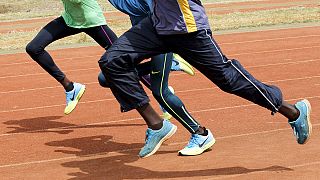 The chairman of Kenya's national Olympic committee has urged the government to act urgently to stave off the threat of an Olympic ban because of its doping record.
The warning to the government from Kip Keino, a former 1500 metres Olympic champion, comes a week after Kenya missed a deadline to prove to the world anti-doping agency (WADA) that the country was doing all it could to tackle cheating.
IAAF president Seb Coe warned Kenya on Thursday that it faced a ban from this summer's Olympic Games if found non compliant with the WADA code.
More than 40 Kenyan athletes have been banned in the past three years, casting a dark shadow over the nation's track and field achievements.