EU reform draft to avoid Brexit
Comments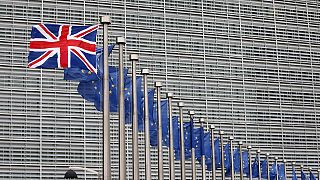 With the sound of eurosceptics banging on the door of 10 Downing Street getting louder and louder, David Cameron's decision to deal with Britain's place in the EU has long been awaited.
After short negotiations with the European Council president Donald Tusk, Cameron succeeded in having the majority of his reforms written up in the draft text to avoid a "Brexit."
Migration
The most controversial proposal would see European migrant workers deprived of extra welfare benefits for four years. In addition they wouldn't be allowed to claim standard family allowance payments if their children are not in the country. Instead the payments would be indexed; tiered to the cost of living where the child lives. However, the extraordinary measure, known as the "emergency brake" rips through one of the EU's founding principles of free circulation.
National Sovereignty
Another concession concerns Britain's sovereignty. Tusk has suggested a "red card" penalty system which would allow European legislation to be blocked if a majority of member state parliaments fail to approve the measure.
The EU would also have to recognise that Britain has no committement towards a wider, European political integration as its been stated in European treaties.
However, it's thought extremely unlikely that any treaty will be modified to accomodate the wishes of London as the ratification process may not win popular support amid a wave of mounting euroscepticism.
Euro zone
As Britain is one of two member states to not use the euro or have a committement to adopt it at a later date, London also wants guarantees that the single currency will not become the only currency of the EU; and it wants protection for the City of London to ensure its vital position is never harmed by eurozone decisions.
Tusk's proposition excludes non-euro members from having a veto on eurozone measures. They wouldn't be financially responsible for budgetary measures but they would be allowed to consult and join rescue plans in order to maintain stability across the bloc.