Death of Antonin Scalia gives Obama chance to leave mark on Supreme Court
Comments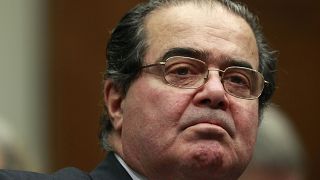 Tributes and less gracious comments have been pouring in following the death of US Supreme Court Judge Antonin Scalia, who has died aged 79 after more 30 years in the job while on holiday quail shooting in Texas.
The first Italian-American to be appointed to America's top court, in 2015 he opposed the court's recognition of same-sex marriage. Recently he made controversial comments about race, suggesting African-American students would be better off going to lesser universities where there was less peer pressure and classes were easier.
He was appointed by Ronald Reagan in 1986, and President Barack Obama wants to replace him quickly. No chance say the Republicans, who want to wait until after the November election.
"There will be plenty of time for me to do so and for the Senate to fulfil its responsibility to give that person a fair hearing in a timely vote. These are responsibilities that I take seriously as should everyone. They are bigger than any one party, they are about our democracy," said Obama.
Observers note that the Supreme Court has never gone nearly a year without being at full strength, and that any Republican delaying tactics for that long would pose constitutional questions.
However the American right, which has lost one of its champions, is determined Scalia should be replaced with a similar staunch conservative to prevent the Supreme Court swinging to the liberals.