How did Spanish worker's six-year absence go unnoticed for so long?
Comments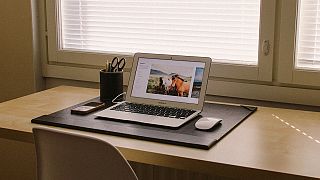 The six-year absence of a Spanish civil servant from his post was only noticed when he became eligible for a long-service award, it's emerged.
Joaquin Garcia, 69, worked for a local authority-run water company in Cadiz, in south-west Spain.
He was absent from his post for 'at least' six years, a court case between Garcia and the local authority heard.
The court ruled against Garcia and fined him 27,000 euros.
Garcia denied the allegations against him and said he had been bullied.
His absence was only discovered by authorities when he became eligible for a plaque for 20 years' service.
The water company thought he was being managed by the local authority and visa-versa.
Spanish media reports quote sources close to Garcia saying he had, during his absence, dedicated himself to reading philosphy.