FIFA scandal: Valcke banned for 12 years
Comments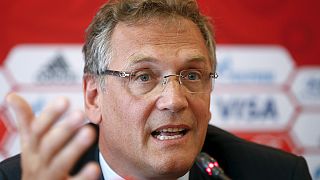 Jerome Valcke has joined the growing list of disgraced FIFA officials to be banned from football related activities after the Frenchman was handed a 12 year suspension following allegations of misconduct related to sales of World Cup tickets.
The ban was handed down by the governing body's independent ethics committee.
The investigations uncovered other acts of potential misconduct by Valcke, including abuse of travel expenses, the sale of TV and other media rights and the destruction of evidence.
Valcke was put on leave last September and sacked last month – FIFA had recommended a nine-year ban.
Last December disgraced FIFA President Sepp Blatter and his once likely successor Michel Platini, the Uefa president, were banned for eight years for breaching FIFA's code of ethics concerning a payment made to Platini in 2011.