Slovenian researchers find brain link for Zika virus
Comments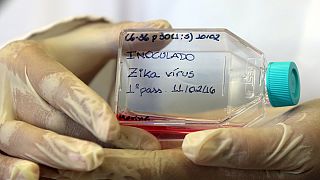 New medical research has provided the strongest evidence yet of a direct link between the feared mosquito-spread Zika virus and infant microcephaly.
Proof the virus was linked with foetal brain defects has been lacking, but these findings will help the at least 12 groups looking for a vaccine.
A team of Slovenian doctors made the discovery after the baby and its otherwise-healthy three-months pregnant mother were found to have the virus after visiting South America.
Doctors' ultrasound findings were confirmed at the post-mortem stage.
"After months of research, our final result is that we have confirmed a diagnosis confirming the connection between this virus and irregular brain development. That was not simple or easy. I am really proud of my colleagues from the clinic, and the others who helped," said Ljubljana University clinical centre's Natasa Tul Mandic.
No vaccine exists against Zika, but experts say one could be found by the start of next year as the global concern about the virus is spurring research. Until then insect eradication is being stepped up in the worst-hit areas.