Algeria enacts reforms and gives Berber language official status
Comments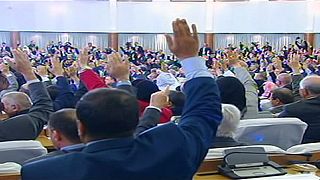 The Algerian government has passed a reform package including granting the Berber language official status and re-instating the two-term limit for the presidency. The government says the reforms will strengthen democracy, with measures like an independent electoral commission and recognition of the roles of women and youth in society.
The Berbers were the original inhabitants of Algeria before the seventh century Arab invasion, and number some 13 million in the current population of around 41 million.
While Algeria has avoided the unrest in many Arab nations triggered by the Arab Spring its energy-based economy is stuttering and the question of who will succeed the ailing President Bouteflika is creating tension and in-fighting at the top.