World Athletics investigating claims of historic state-backed doping in China
Comments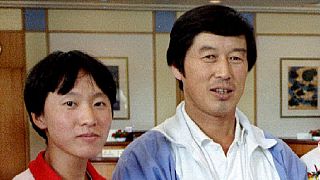 The doping crisis to hit Athletics took another twist on Friday after the IAAF announced it's investigating a letter alleging historic state-sponsored doping in the sport in China.
World athletics said it was trying to establish the authenticity of the letter which was allegedly written by Chinese Olympic medallist Wang Junxia in 1995 and included the signatures of nine other athletes who were part of a group of runners nicknamed Ma's Army, after their controversial coach Ma Junren.
The 21-year old letter, which was only published by Chinese state media this week, claims Ma ran a systematic doping programme until the mid 1990's.
Wang's 10,000m world record set in 1993 is a some 20 seconds clear of any other runner in history, she also holds the 3,000m world record.
She won the 5,000m at the 1996 Olympics where she finished second in the 10,000m.
In the letter Wang claims that she and others were forced to take ''large doses of illegal drugs over the years''.
Ma, who has been accused of numerous doping offences over the years, has always maintained his innocence.
Both Wang and Ma have yet to comment on the matter since the letter was published.