Morocco's gigantic solar power plant gets the big switch on
Comments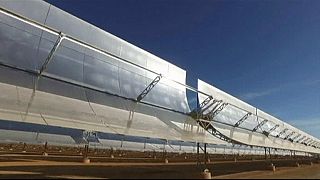 Morocco has officially turned on a
a gigantic solar power plant in the Sahara Desert. It is the first part of a planned project to provide renewable energy to more than one million people.
The Noor 1 is located on the edge of the Sahara and capable of generating up to 160 megawatts of power.