Presidential race moves to New Hampshire
Comments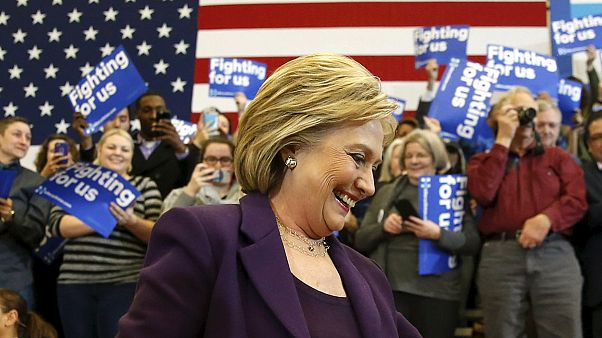 After a scare in Iowa where she scraped the narrowest of wins, Hillary Clinton has moved on to New Hampshire along with the other wanna-be presidential nominees.
But the battle for the Democrat ticket has never been tighter and if the former secretary of state was hoping for some winning momentum she may be disappointed.
Her rival Bernie Sanders is claiming to have "astounded the world" by coming from nowhere and forcing Clinton into an almost dead heat . He is also thought to have a home advantage for the February 9 vote, him being senator of the neighbouring state of Vermont.
Republican Ted Cruz may have prevailed in Iowa despite the polls favouring Donald Trump but New Hampshire is quite a different challenge with a more moderate and less religious electorate than the evangelical Cruz would like.
He will also have a confident Marco Rubio chasing him who after his third place surge in Iowa is viewed as a unifying candidate for the Republicans.
And the man who got the voters turning out in their droves on Monday Donald Trump is definitely putting his shock second place behind him.
He says this time he's putting in the money and effort into in New Hampshire.
Next Tuesday's results determine how the state's delegates will be allocated, which ultimately determines who will become their party's nominee.
Iowa results
Republican Party front runners
Ted Cruz – 27.6% – 8 delegates
Donald Trump – 24.3% – 7 delegates
Marco Rubio – 23.1% – 7 delegates
Democratic Party front runners
Hillary Clinton – 49.8% – 22 delegates
Bernie Sanders – 49.6% – 21 delegates
REPUBLICANS
DEMOCRATS