Actor in coma after hanging scene goes horribly wrong
Comments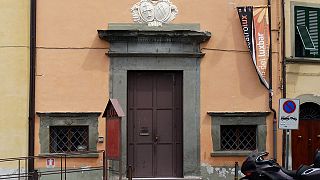 An actor is in a coma after hanging scene went wrong on stage in Italy, report the ANSA news agency.
Raphael Schumacher was rushed to hospital after the incident during a production of Mirages at Teatro Lux in Pisa.
A member of the audience realised something was wrong when Mr Schumacher, who was wearing a mask for the scene, began trembling, reported The Independent.
After going to his aid, the audience member helped to free Mr Schumacher from the noose.
Police have launched an investigation.