Owner of 'world's best' restaurant in Switzerland found dead
Comments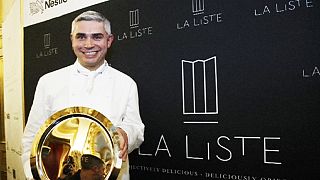 A three-star chef, whose restaurant in Switzerland was recently ranked the world's best, has been found dead.
Benoit Violier is believed to have died from a self-inflicted gunshot.He was 44.
There is huge shock in the village of Crissier, near Lausanne, where Violier's restaurant is located.
"For me it was a big surprise. I'm sure that for the village too because he participated in the community," said Michel Tendon, the Mayor of Crissier.
"He used to come to the 'marché du gout' (local food event). He was close to the locals so I think every body in the village is shocked."
Swiss police say Violier was found dead at his home in Crissier, late on Sunday afternoon. An investigation has been launched to establish the exact circumstances of what happened.
Last year, Violier's establishment, the Restaurant de l'Hotel de Ville, was ranked first on a French government-sponsored list of the world's top 1,000 restaurants.