Libyan officials struggle to control ISIL-induced oil terminal blaze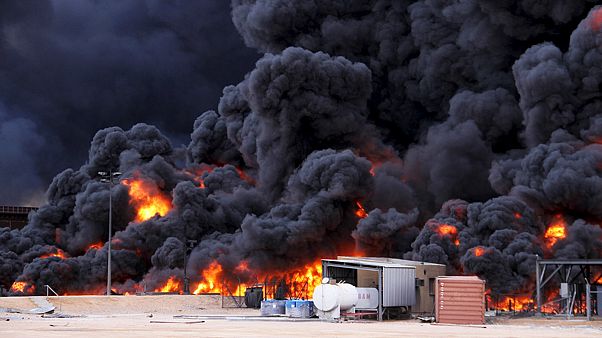 Emergency services are struggling to control a blaze at an oil terminal in Libya.
ISIL militants attacked the facility on Thursday, January 21. Five out of 13 storage tanks are in flames, meaning up to three million barrels of oil could now be lost, according to a spokesman for the National Oil Corporation.