UK: Google pays back tax millions but critics lash out
Comments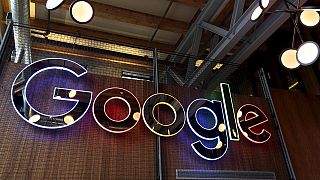 Internet giant Google has agreed to pay a decade's worth of back taxes in Britain, amid claims that it and other multinationals have been avoiding contributing their fair share.
Critics however say the payment of 130 million pounds – that is over 170 million euros – is a drop in the ocean given the firm's turnover.
Google says it had also agreed a basis on which tax in the future will be calculated.
"The way multinational companies are taxed has been debated for many years and the international tax system is changing as a result. This settlement reflects that shift," a Google spokesman said in a statement.
British Finance Minister George Osborne welcomed the deal, saying on Twitter that it reflected new rules that he had introduced.
#Google tax bill is a victory for the action we've taken.I introduced Diverted Profits Tax.We now expect to see other firms pay their share

— George Osborne (@George_Osborne) 23 Janvier 2016
Good to see #Google paying more tax on past profits. We want successful businesses in UK - but they should pay their taxes.

— George Osborne (@George_Osborne) 23 Janvier 2016
But others were less impressed.
John McDonnell, finance spokesman for the opposition Labour Party, said that tax authorities needed to explain how they have settled on the figure of 130 million pounds, which he described as relatively insignificant.
HMRC must publish details of deal with Google.Paying only £130 million for 10 year backlog looks like public relations sop.

— John McDonnell MP (@johnmcdonnellMP) 22 Janvier 2016