North Korea holds US student accused of hostile act
Comments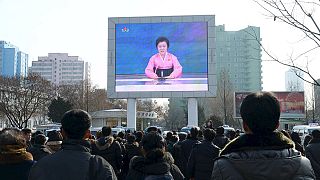 North Korea says it has detained a US university student accused of committing an unspecified "hostile act".
The official KCNA news agency reported that the student from the university of Virginia had entered the country on a tourist visa.
He is said to have been incited by the US "to destroy the country's unity".
An official at the US embassy in South Korea said he was aware of the reports.