Litvinenko widow wants Russian spies expelled from UK
Comments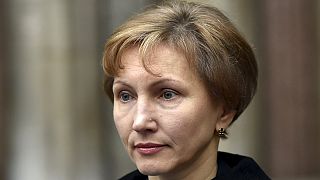 Alexander Litvinenko's widow has called for Russian agents to be expelled from Britain and for sanctions against Moscow.
Marino Litvinenko also wants a travel ban on Russian president Vladimir Putin.
"Now it is time for David Cameron I am calling immediately for the expulsion from the UK of all Russian intelligence operatives, whether from the FSB [Federal Security Service of the Russian Federation] who murdered Sasha or from other Russian agencies based in the London Embassy."
The Kremlin has always denied any involvement but the claim that the Russian president directly ordered a killing of an opponent in a major Western capital provoked immediate censure from Moscow.
Russia's Foreign Ministry said what it called Britain's politicised, biased and opaque handling of the Litvinenko case had clouded relations.