When half is a minority: how do women fare in international awards?
Comments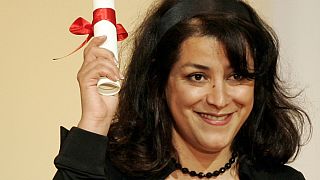 "Condescending", "ridiculous", "embarrassing", "lack of judgement": Just some of the reactions on Twitter after the world's most prestigious cartoon festival failed to name a single woman in the 30 person longlist for its top prize.
The organisers later backtracked and announced that they would add an unspecified number of female artists to the list, but the incident highlighted how far creative industries still have to travel to achieve equal recognition for the sexes.
Euronews looked at some of the biggest international awards to see whether the acheivements of men and women seem to be recognised differently. Here's what we found:
Here are some of the most startling facts:
1 woman awarded Palm D'Or at Cannes in 70 years
1 woman awarded Laureus lifetime sport achievement award since it began in 2000
2 women awarded the Pritzker architechture prize in 37 years
1 woman awarded best director at the Oscars since 1929
And it isn't just the top awards: here's an analysis of all the prizes given at the two main cartoon awards:
Of course, the juries and prize givers are not only to blame. The industry money men (for mostly at least they are men), sponsors and recruiters have not managed to harness anything like the full potential of half of the population. But giving fair recognition to those women who do defy the odds in their career would appear to offer the best way to attract fresh talent.