Match-fixing allegations taint world tennis
Comments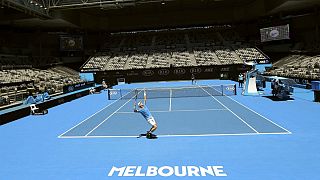 Tennis is the latest sport to become embroiled in allegations of cheating as evidence of suspected match-fixing at the highest level of world tennis including at Wimbledon has come to light.
Over the last decade sixteen players ranked at one point in their careers in the top 50 have been repeatedly flagged to the tennis integrity unit (TIU) over suspicions that they have thrown matches. All of the players have been allowed to continue competing.
The evidence has been revealed in secret files given to the BBC and BuzzFeed News.
The documents also point to the existence of betting syndicates in Russia, northern Italy and Sicily making hundreds of thousands of euros betting on allegedly fixed games.
The TIU which was set up to police the sport says it has a zero tolerance
approach to betting-related corruption.