Tel Aviv suspect shot by police
Comments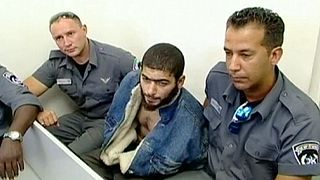 An Arab Israeli citizen has been killed in a shootout with police after a week-long manhunt.
Nashat Melhem was wanted in connection with a New Year's Day attack in Tel Aviv in which three people died and three were seriously injured.
BREAKINGPHOTOS: Tel Aviv terrorist Nashat Melhem shot dead by Israeli special forces after gunfight in Wadi Ara. pic.twitter.com/q43CczuLFc

— Israel News First (@IsraelNewsFirst) January 8, 2016
He was traced to an abandoned building in his northern Israeli hometown of Arara.
Opinion remains divided over his potential motive for the Tel Aviv attack.