USA: Hostages safe, suspect 'critical' after Georgia motel siege
Comments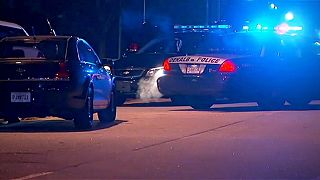 A woman and 11 children held hostage at a motel in the US state of Georgia have been safely rescued, according to police.
The suspect, however, stabbed himself as special officers entered the motel room near Atlanta.
He reportedly suffered neck injuries and is in a critical condition in hospital after what is said to have started as a domestic dispute.
Standoff ends. Suspect stabbed himself as SWAT entered. No other injuries. Everyone else safe. Suspect enroute to hospital

— DeKalb County Police (@DeKalbCountyPD) 5 Janvier 2016