Africanews launches digital service
Comments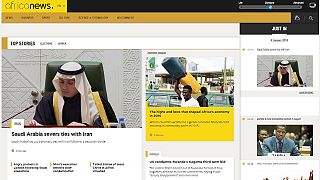 Sister channel to Euronews
Service launches from studios in Congo
85 journalists and technical staff
Africanews has launched its digital service.
The pan-African multi-lingual channel, a sister channel of Euronews, is the first to be produced by Africans for Africans from studios in Congo.
There will be a specially-dedicated Twitter channel and a Facebook page.
There are 30 journalists in the newsroom working on stories in English and French. Including techical staff, the total workforce will be around 85 people.
Other languages are also in the pipeline including Portuguese, Arabic and Swahili.