Tensions ease in Munich after train station closures
Comments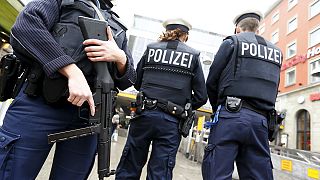 Two Munich train stations that were shut down for several hours on New Year's Eve over fears of a terrorist attack by militants from Syria and Iraq are operating again.
The country's interior minister said the execution of security measures in the city were "thoughtful, considerate and decisive" and that any future tips would be investigated thoroughly.
" I cannot exclude any terror attacks in Germany in the future. I keep repeating myself saying, that we do all we can to not let it happen. But the security authorities also deserve support in their difficult duty, in the process of weighing up how seriously to have to take these warnings. One should never get used to terror," German Interior Minister Thomas De Maiziere told reporters.
Twenty-fours after the alert the minister said the level of threat is high and will not decrease in the future.
Sections of the German media are reporting that officials knew of the potential attack before the holiday period on December 23.
Police said they are looking for five to seven suspects but had no details of their whereabouts.