FIFA scandal: Swiss bank documents handed over to US Justice department
Comments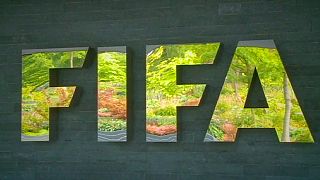 Bank account documents that were allegedly used for bribes connected with FIFA's ongoing corruption scandal have been handed over to the US Justice department by Swiss authorities.
The US has charged a total of 39 football officials and sports business executives, alleging they were part of a 24-year scheme to fill their own pockets with millions of euros.
United States Attorney General Loretta Lynch said: "They were expected to uphold the rules that keep soccer honest, and protect the integrity of the game. Instead, they corrupted the business of worldwide soccer to serve their interests and enrich themselves. This Department of Justice is determined to end these practices; to root out corruption; and to bring wrongdoers to justice."
According to Switzerland's Federal Justice Office (FOJ) the accounts were allegedly used for bribes connected with the sale of television and marketing rights to football tournaments mainly in Latin America and the US.
The FOJ also says it has frozen some 73 million euros across 13 bank accounts that are reportedly linked with the investigation – although it stopped short of revealing who the bank accounts belonged to.