Top aide to Kim Jong-un killed in car crash in N Korea
Comments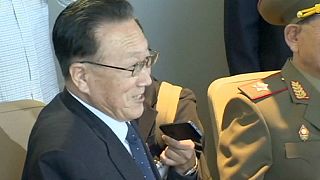 Analysts warn the death of a top North Korean negotiator could spark a possible deterioration in ties with its southern neighbour.
Secretary of the Workers' party central committee Kim Yang-gon reportedly died in a car accident.
On announcing his death, KCNA state TV described him as leader Kim Jong-un's "dearest and most trustworthy comrade-in-arms."
He will be given a state funeral.
Kim Yang-gon's role in charge of the unit handling inter-Korean ties saw him move closer to leader Kim Jong-un in recent months.
The 73-year-old was a key player in high-level delegation talks with South Korea and was credited with helping diffuse August 2015 tensions on the border, which otherwise appeared to be heading towards serious conflict.
South Korea has offered its condolences, officials report.
But recent talks between Pyongyang and Seoul are said to have made little progress and his death is unlikely to help the situation, if experts' predictions are proved correct.