One dead after gunman opens fire on tourist group in Dagestan, Russia
Comments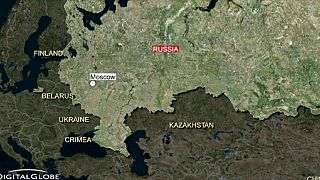 At least one person has been killed and 11 people injured following a gun attack on tourists in Dagestan, southern Russia.
According to the region's health ministry, a gunman opened fire on a group visiting an historic fortress in Derbent.
The RIA Novosti news agency quoted a health official as saying:
"As a result of a gun attack, 12 people were hurt, one of whom died."
Four of the wounded are said to be in a serious condition.
Interfax news agency says the group consisted of local residents, and two border guards. An unidentified gunman fired at them from a nearby forest, killing one of the guards, according to reports.
The attacker is on the run.