Switzerland to stop strippers' work permits
Comments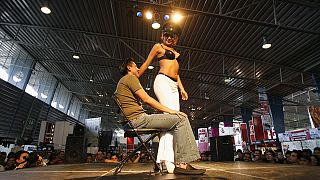 Switzerland is to end a 20-year programme of giving special visas to non-Europeans coming to work as strippers in the country.
In 2015 712 such work permits were granted to women, many from Russia, the Dominican Republic and Thailand, allowing them to gain employment as strippers for eight months per year. More than 10,000 women have obtained so-called 'L-visas' over the last 10 years.
The official purpose of the permits was to protect women who might have otherwise fallen into the hands of pimps and sex-traffickers upon their arrival in Switzerland.
But a report in 2014 concluded that the policy was failing in its mission to protect women and that strippers were in some cases still being led into prostitution.
Opponents of the programme claim the permits serve only to create new opportunities for corruption, with traffickers charging women money for help in obtaining the permits.
The programme will end on January 1, 2016.