Northern Spain wildfires "under control" but alerts remain in place
Comments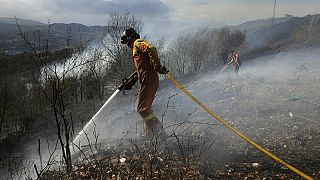 Wildfires raging for over a week in northern Spain have been brought under control, authorities say.
Eight out of a maximum of 49 blazes are still active and locals in one town in the Basque Country were forced to evacuate for one night.
That region and Cantabria remain on alert for weather changes.
Authorities are appealing for any information on the cause of the fires.