France makes 200,000 World War II documents public
Comments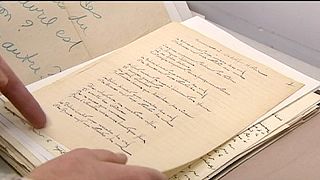 Seventy years after the end of World War II, France has made public 200,000 documents from the so-called Vichy regime which helped Nazi Germany deport 76,000 Jews from France, including many children.
The papers are mainly from the archives of the foreign, interior and justice ministries as well as the police.
"If there are documents [that will help us] make progress, in my opinion it's better to know about the collaboration and mainly about the military collaboration between the French and the Germans, the collaboration amongst the most fierce of the French of nazism and fascism that they were working inside the German organisations," said historian Denis Peschanski.
Family members of victims will now be able to find out exactly what happened to their loved ones.
France Opens Access to Petain's Vichy Regime Nazi-Collaboration Era Archives https://t.co/TJ6UcuUmsVpic.twitter.com/uCoMuKJC82

— Breitbart London (@BreitbartLondon) December 28, 2015