Quake hits northern Afghanistan and Pakistan
Comments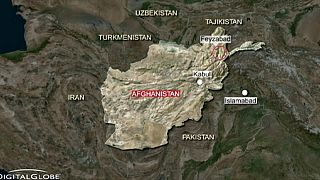 A 6.2 magnitude earthquake has hit northern Afghanistan and Pakistan. There are no reports of casualties or damage, but communication can be slow in the mountainous region where the quake was centred.
Strong shockes were felt in the Afghan capital Kabul just after 11pm local time and in the Pakistani capital Islamabad, where authorities declared a red alert.
A 7.5 magnitude quake in the same region killed 300 people in October.
With harsh winter setting in, widespread damage to buildings and houses would create severe hardship.