Rocky and Rambo memorabilia fetches over $3 million at auction
Comments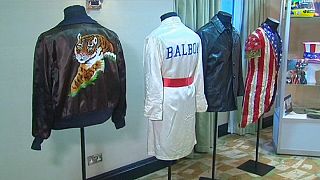 Memorabilia from Sylvester Stallone films has fetched over three million dollars at a Los Angeles auction.
Up for sale were props and costume items from some of the actor's most famous roles, including Rocky and Rambo.
A percentage of the proceeds from the auction will be split across a number of charities.