The videos on YouTube that people can't get enough of
Comments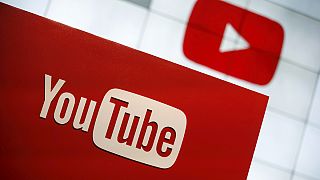 This week YouTube released its annual list of what videos people are most watching, country by country.
Here you can see the complete list for 2015 and some of the top videos in some select places.
But we have also compiled the top trending videos everywhere, as well as the top trending music videos globally.
Find your own country's top list here
Top three trending videos globally
Top three trending music videos globally
Our selection of the top video in some countries
India
AIB: Every Bollywood Party Song featuring Irrfan.
Brazil
Turma da Mônica – Sombra Fresca (kids series)
England/Ireland
Golden boy Calum Scott hits the right note (reality show audition)
Argentina
Las Canciones de la Granja – El Reino Infantil (kids song)
Spain
Vale – Advert for Estrella Damm
Russia
Пчёлки и Винни пух.Оренбург. Школьный детский театр (dance performance)
Greece
(Comedy song) 2J – The Comments Song 5 ✔
Ukraine
(Kids video) Маша и Медведь – Пещерный медведь (Серия 48)
Hungary
Irigy Hónaljmirigy: Nincs fuxa jáj (Parodic music video)
Portugal
Hugo Rosa – Performance at "Portugal Got talent" TV Show
Arabia
كرتون " دانية " – الموسم الثاني – الحلقه السادسة : طيارة (Cardboard Dania, Kids cartoon)
Turkey
Niloya – Çok Şeker Yedim – (another kids cartoon)