State of Palestine passports for 2016
Comments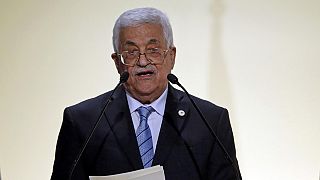 On a visit to Greece the Palestinian President Mahmoud Abbas said his administration could start issuing passports under the 'State of Palestine' as early as next year.
At the moment the documents are issued under the title of the Palestinian Authority but Abbas said that is no longer acceptable.
Abbas is in Greece on a two day official visit to Athens during which the Greek government is expected to recognise the state of Palestine in a non-binding parliamentary vote.