Shell can be held liable for Nigeria oil spills, rules Dutch court
Comments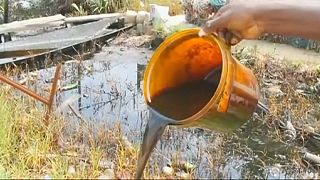 A Royal Dutch Shell subsidiary in Nigeria can be held liable for oil spills, an appeals court in The Hague has ruled.
Shell has been ordered to provide documents which could clarify the cause of spills and whether top bosses were aware of them.
The case could pave the way for further compensation claims against the company.