Iraqi security forces killed in apparent US air strike
Comments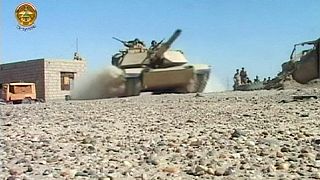 A US aircraft appears to have mistakenly carried out an air strike that killed Iraqi security forces near the city of Fallujah, according to America's Defence Secretary.
Earlier, Baghdad said that nine soldiers died in the strike on Friday.
The US military is leading a coalition against ISIL in Iraq and Syria.
The strike is said to have happened when coalition air forces were covering the advance of Iraqi ground troops near Fallujah because Iraqi army helicopters were not able to fly due to bad weather.