Danish minister defends plans to strip migrants of valuables
Comments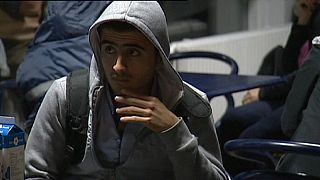 A Danish minister is defending plans to strip migrants of cash and valuables to pay for their keep.
The proposed bill would allow authorities to search clothes and luggage for items worth more than 400 euros.
Items deemed to be of sentimental value would be excluded.
Integration Minister Inger Stoejberg says international media criticism of the move is unjustified.
In a message posted on Facebook she points out that Danish citizens already have to sell assets above a certain level before they can claim benefits.
Europe's migration crisis has seen thousands of people arrive in Denmark this year after making perilous journeys into Europe.
The proposed bill looks set to be passed by February next year.