US Fed rate decision boosts confidence as markets rally
Comments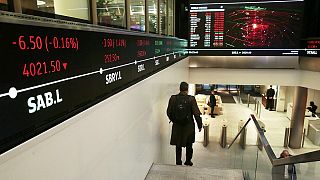 European shares surged in early trading on Thursday on news of the Fed's decision. The European FTSEurofirst 300 index was up 1.8 percent by just after nine o'clock after climbing to a one-week high.
The main share indexes in the UK, France and Germany all rose by between one and two percent in early trade. With only a couple of trading days left before Christmas analysts have predicted a traditional end-year rally.
European share markets followed the lead of stocks in the US and Asia. In Japan the benchmark Nikkei 225 closed up 1.6 percent.
Australian stocks climbed 1.7 percent, while Shanghai put on 1.1 percent. "For stocks, Christmas has come early" quipped one analyst.
But the prospect of higher Fed rates is seen as a negative for emerging markets because one of their main appeals is that they pay higher interest rates than places like the US.