US Fed rate decision boosts confidence as Asian markets rally
Comments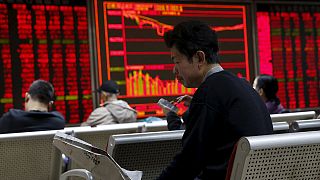 Investors have chosen to take the historic hike in US interest rates as a sign of confidence in the world's largest economy.
Asian stock markets jumped on Thursday, with Japan's Nikkei adding 2.4 percent, Australian stocks climbed 1.7 percent, while Shanghai put on 1.1 percent.
European shares were expected to follow with Britain's FTSE 100 set to open 1.1 percent higher according to IG. Germany's DAX was seen rising 1.2 percent and France's CAC 40 1.4 percent.
Citibank's Asian economic team said while the equities and credit market had perked up, the response of the commodity market suggested caution.
China also allowed its currency to fall to its lowest level in four years. That in turn puts pressure on other Asian currencies to depreciate to stay competitive.