Luxury group Prada's profits hit by Chinese slowdown
Comments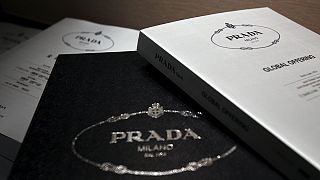 The Italian luxury goods maker Prada has reported a drop in profits of 38 percent in just one quarter.
It's been hit hard by falling sales in Greater China – down by over 25 percent.
The weaker yuan following the currency's devaluation has deterred tourists visiting Hong Kong from traditional shopping sprees.
"Prada is the latest victim of the Chinese slowdown. Its Asia sales generally have rather been on the slide. But it is quite unusual to see such a high-end name such as Prada to be taking such a battering on the market just by having missed expectations, although from a wider point of view it's very much the name of the game at the moment," said Richard Hunter, Head of Equities at Hargreaves Lansdown.
Thanks to tourists, Europe and Japan were the only two areas that saw modest growth.
To protect its profit margins Prada is to consider selective shop closures next year and limit the number of openings to 10.