European Commission breached EU law over chemical rules
Comments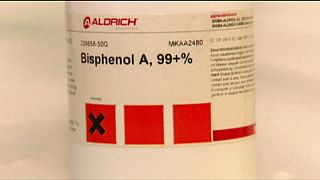 The European Commission broke EU Law when it failed to set out the scientific criteria for defining harmful "endocrine disruptor chemicals", according to the European Court of Justice.
In its ruling the court said the commission was obliged to do so after concerns were raised by Denmark and Sweden.
The two countries feared the absence of any scientific standards could lead to the sale of toxic or carcinogenic substances, which can be found in everyday products, from food and cleaning products to plastic containers and cosmetics.
The regulations were drawn up two years ago by the EC to stipulate what chemicals can be sold in the 28-country trading bloc.
They were an attempt to find a balance between bug killing chemicals, on the one hand, and public safety, on the other.
"By failing to adopt measures concerning the specification of scientific criteria for the determination of endocrine-disrupting properties, the Commission has breached EU law," judges said.