UN nuclear watchdog ends investigation into Iran's past nuclear weapons programme
Comments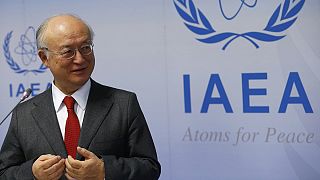 Iran welcomed on Tuesday a decision by the International Atomic Energy Agency to end an investigation into Tehran's past nuclear activities, the semi-official Tasnim news agency quoted Foreign Minister Mohammad Javad Zarif as saying.
"We welcome the closure of the investigation of Iran's past nuclear activities … the resolution by the board of governors of the agency … shows the peaceful nature of Iran's nuclear programme," Tasnim quoted Zarif as saying.
The U.N. nuclear watchdog's 35-nation board closed its investigation into whether Iran once had a nuclear weapons programme. Iran has repeatedly said its nuclear programme was peaceful.
Reuters