Callejas to face soccer charges in US
Comments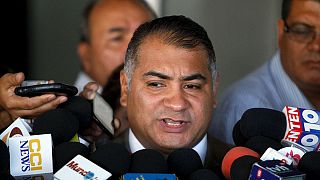 Rafael Callejas, the former president of Honduras and one time chief of the country's soccer federation is set to present himself to authorities in the US.
He has been indicted in the US for alleged links to a multi million dollar bribery scheme at football's world governing body FIFA.
His lawyer said the 72-year-old will present himself to the court voluntarily.