'Missing' Fosun chairman reappears
Comments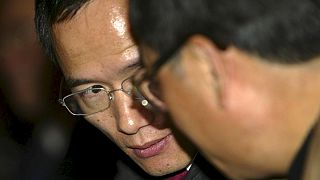 One of China's richest businessmen has made his first public appearance since going missing at the end of last week.
Guo Guangchang , the Chairman of Fosun International, attended a company meeting in Shanghai.
His disappearance sparked speculation that the firm was being drawn into Beijing's clampdown on corruption.
On Sunday the company said he'd been assisting the authorities in an investigation but Guo made no reference to the statement or to his previous whereabouts.
He reportedly received a standing ovation from his audience.
Fosun is one of China's most aggressive global dealmakers with stakes in France's Club Med and Britain's Thomas Cook among others.